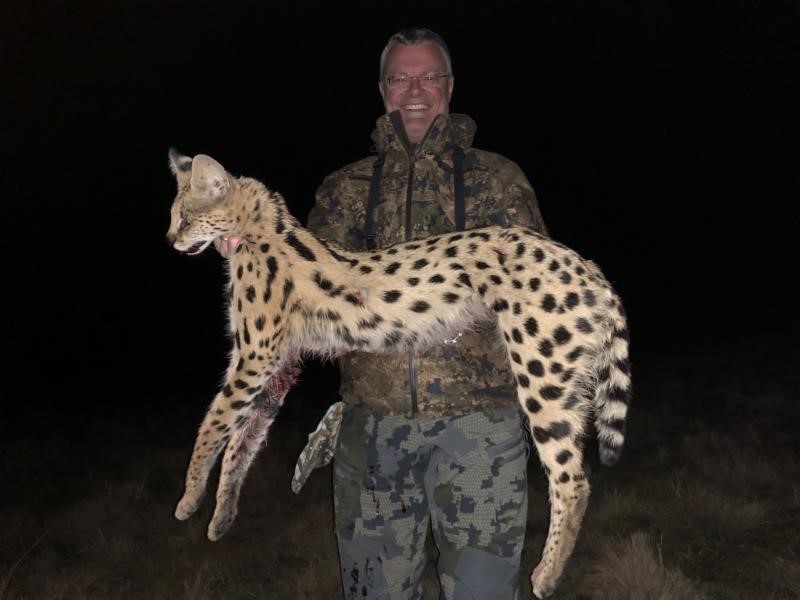 Serval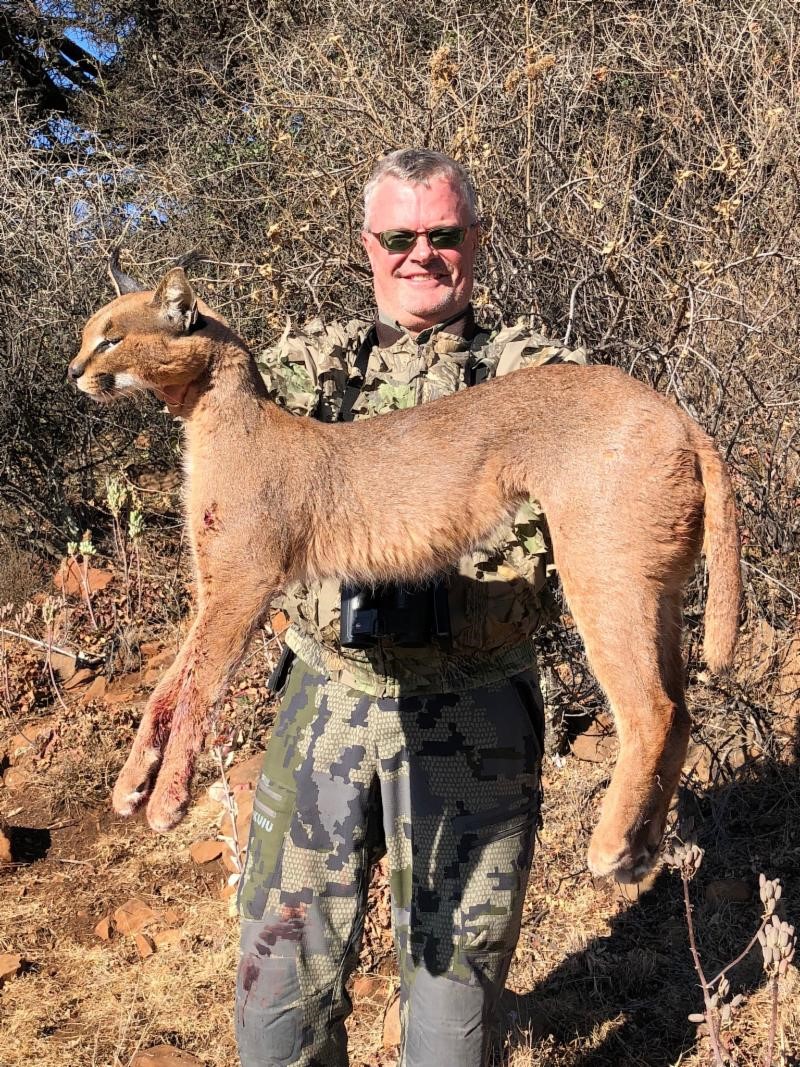 Caracal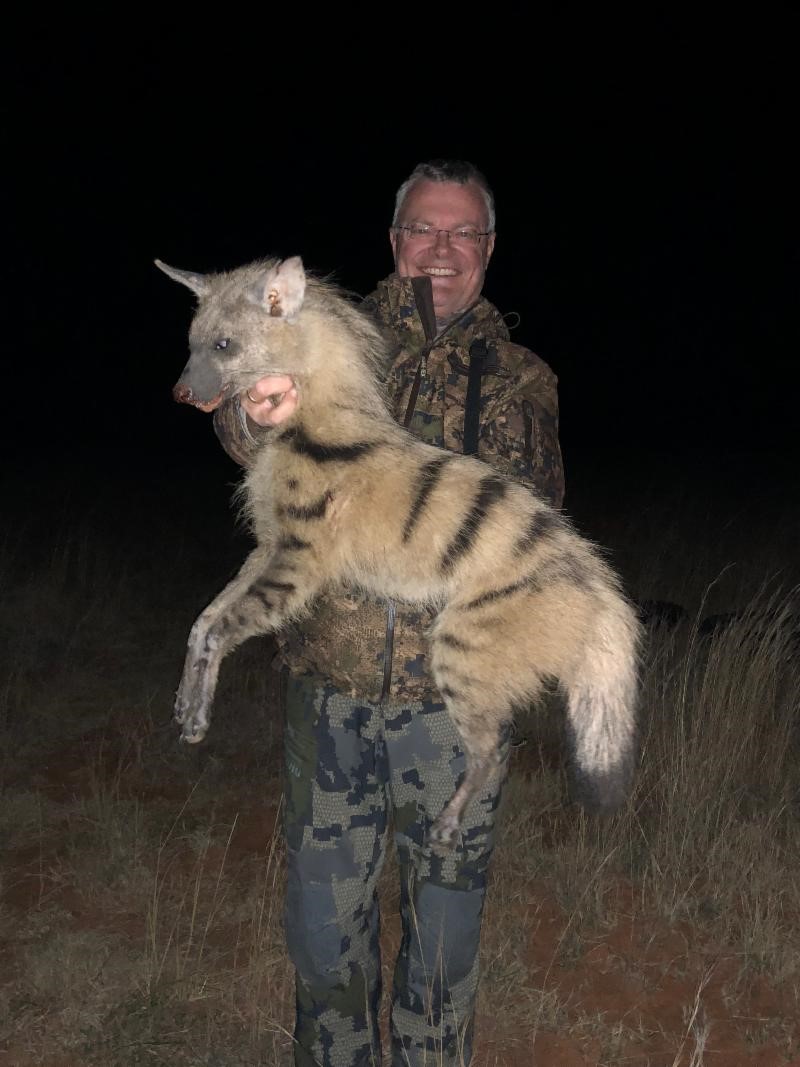 Aardwolf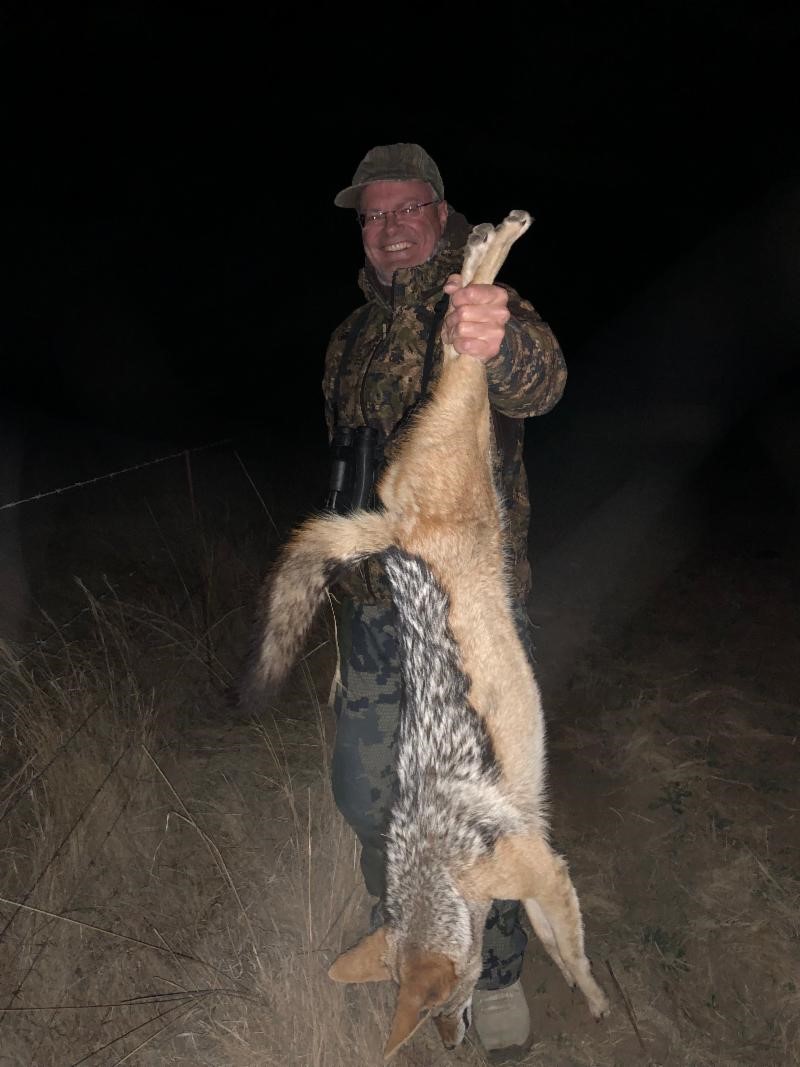 Black Backed Jackal

Bushpig
The full quote, when he sent his photos to us, was : "Perhaps this has been my most successful safari ever. Incredible trophies of all species. Legelela is top professional. A great team. Thank you so much."
Richard hunted less than a week with our South African specialist in "getting the hard-to-get trophies." You can book a week with them for only $2,800 + trophy fees. There are no other costs.
PS: Since Richard has hunted most everything and most everywhere, we will forgive him the "perhaps!!"