IRAN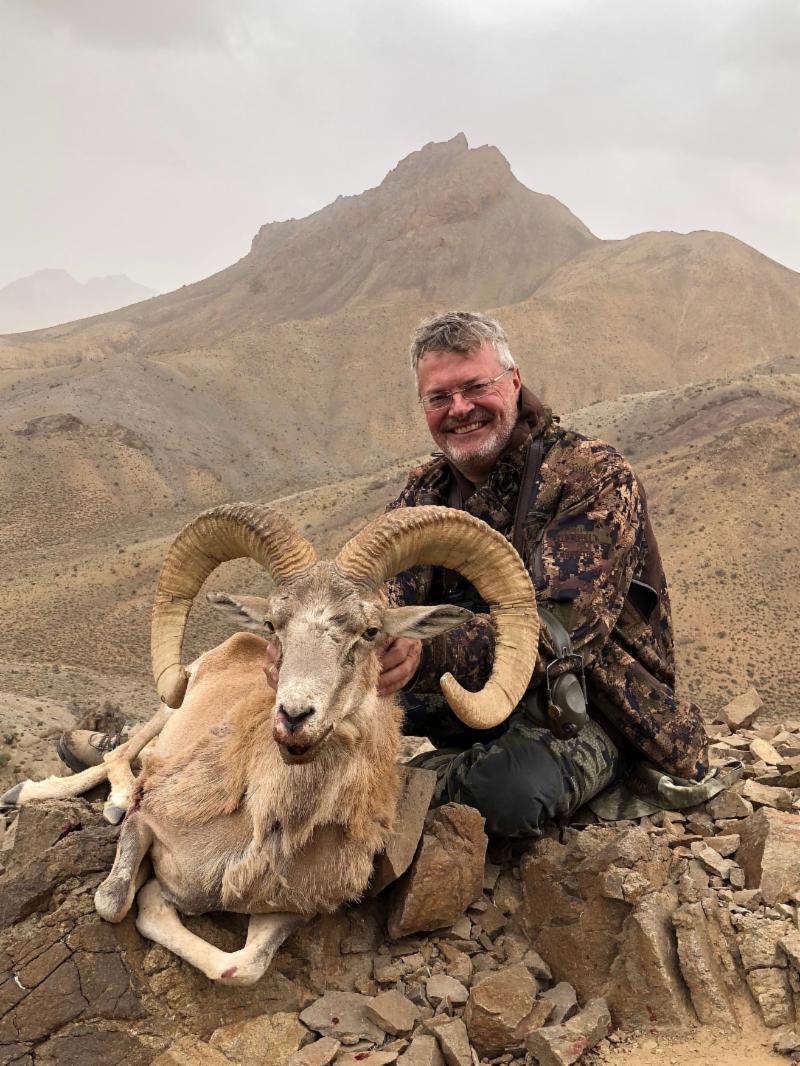 Danish hunter Richard Sand once again proved that perseverance pays off. In March, Richard tested a marginal private reserve for Kerman Sheep and hunted hard for 5 days. Despite 10-15 mile hikes in the desert mountains near Yazd, all the rams seemed to have "banana horns," so Richard chose not to shoot. But he returned in May to a newly opened government reserve ... just as steep and just as populated, but with some mature rams ... and he succeeded on an 11-year-old! This is what he had to say on his return to good, old Copenhagen (where he practices law between hunts):
"Hunting in Iran is truly a Great adventure. And it was a pleasure all the Way. Your Iranian partner is top professional and all local people were so helpful and so nice to me. The Game conservation I experienced in the Govt areas was Great. We Saw a good number of fine old trophies. I will soon go back again. Thanks a lot."
John Gulius from Pennsylvania and Charles Herron from Alabama just returned from their second hunt in Iran in 3 months. Above are a couple photos just received. We will have their stories and more photos in a couple more weeks. Plus more hunters are currently "in the field."
The first government season extends through October 7 and the second season is December 6 - January 24. Ken Wilson departs for his second Iranian hunt this year on September 24 and you are welcome to join him (kwilson@ktc.com).
LIBERIA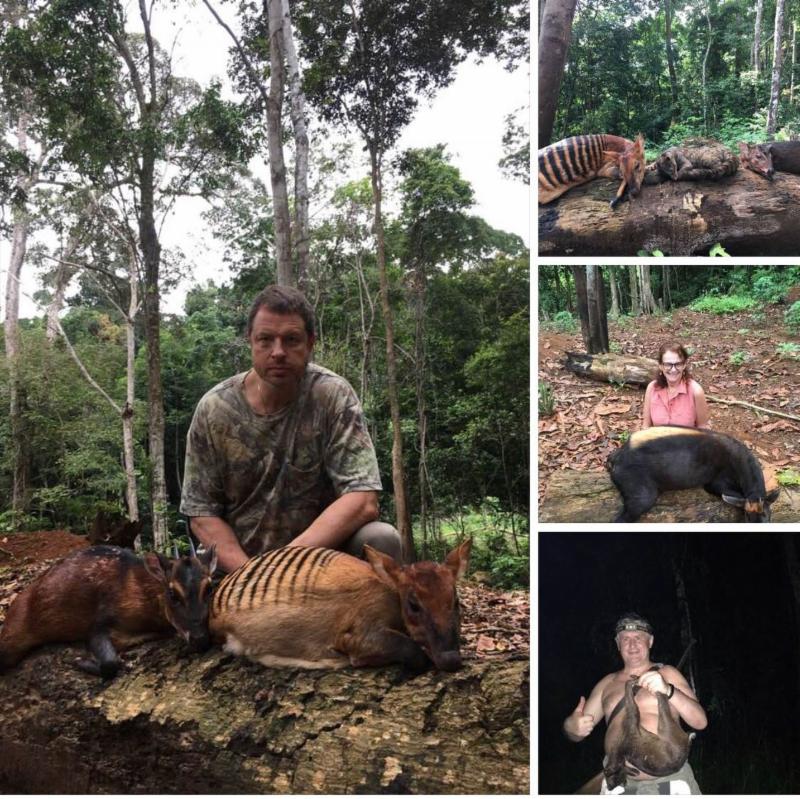 Julia Zvereva reports that her Russian clients did very well on their just-completed "duiker safari" including Zebra Duiker, Yellow Back Duiker, and several other species. The season ends June 30, but there are still plenty of openings for next season (January 1 - June 30). Contact Ken Wilson (kwilson@ktc.com).