Uganda
Christian Weth has done it again! In addition to the prolific Kafu River Basin (where Kermit Roosevelt shot his Sitatunga in 1909 and where modern-day hunters are virtually 100% on EA Sitatunga, Nile Bushbuck, EA Bush Duiker, EA Bohor Reedbuck, EA Bush Duiker, Oribi, etc.) and the famous Aswa Lolim concession contiguous to Murchison Falls National Park (Nile Buffalo, Uganda Kob, etc.), Uganda Wildlife Safaris also hunts Karamoja North for such unique species as Gunther's DikDik, Chanler's Mountain Reedbuck, Jackson's Hartebeest, etc. To this line-up, Christian Weth has just added Lake Mburo North, where hunters have a legitimate chance of shooting EA Impala and EA Defassa Waterbuck over 30 inches plus Cape Buffalo, Patterson's Eland, and the rarely hunted Topi.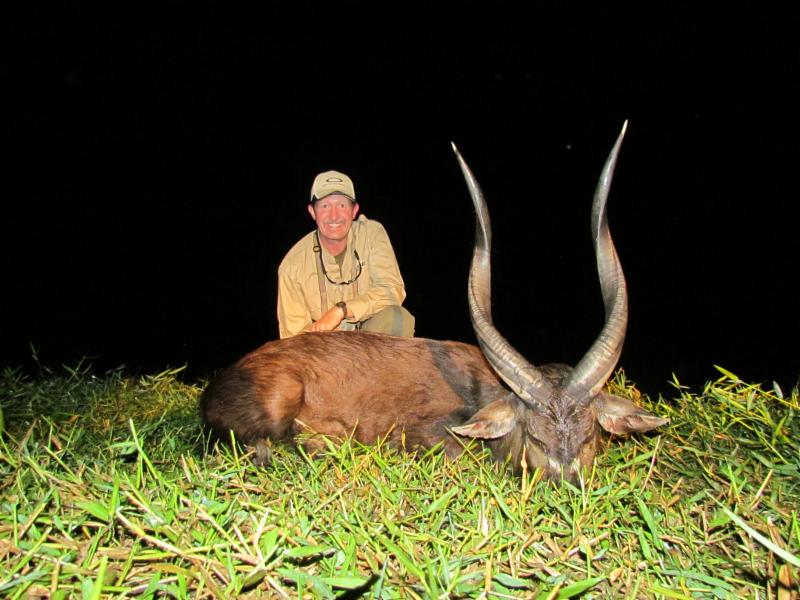 Worldwide helicopter instructor Roger Oerter just completed his safari in the Kafu River Basin, departing 4 days early after shooting his wish list.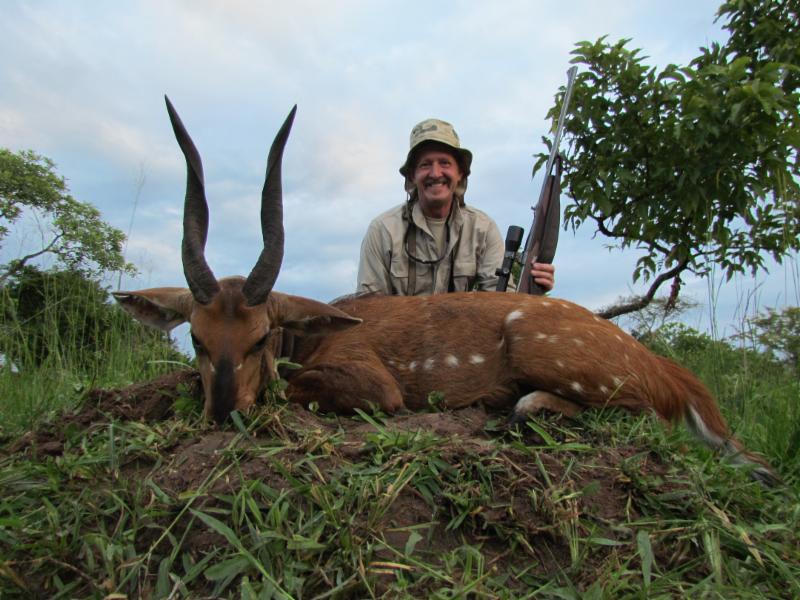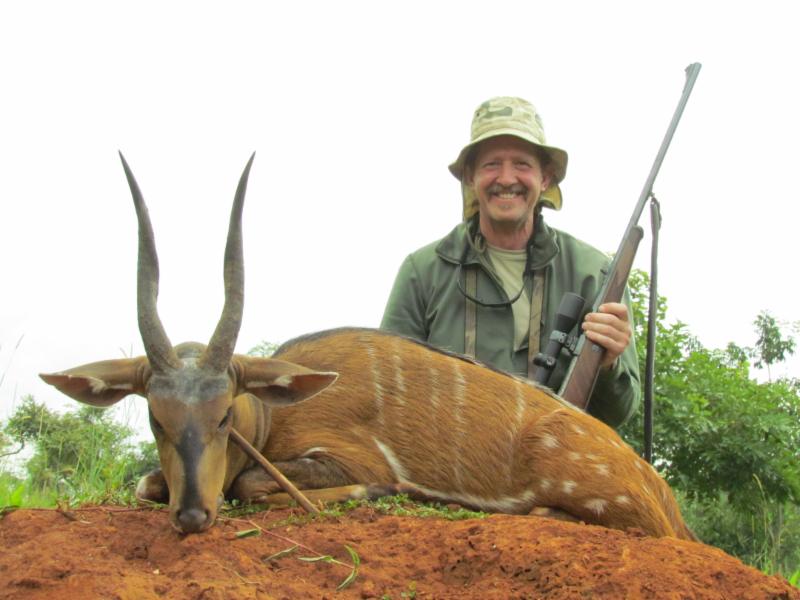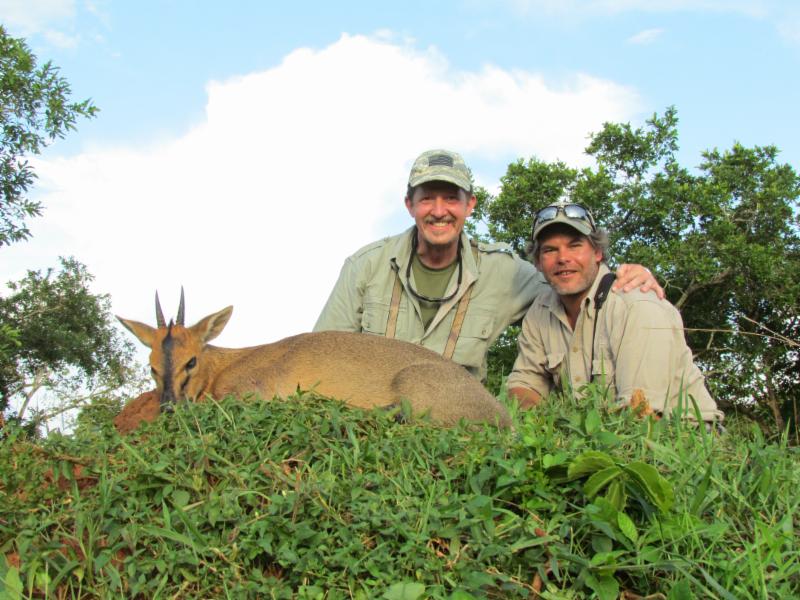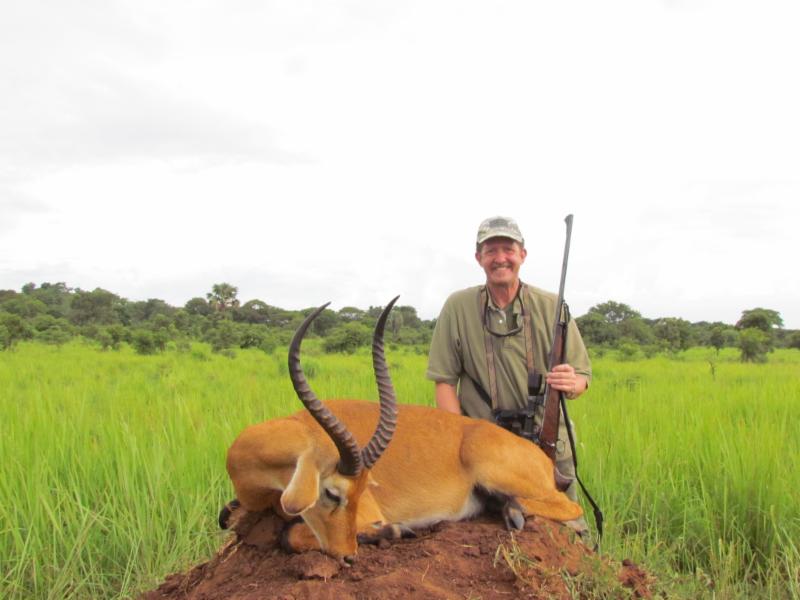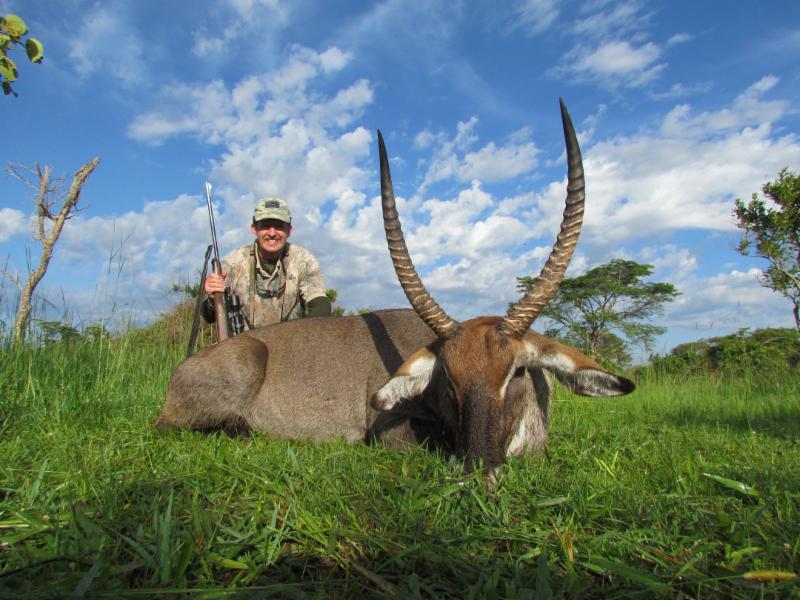 Uganda Wildlife Safaris offers a fly camp option as well as a lodge option with private accommodations. With lodging in the middle of prime habitat, John chose the lodge option.
Lake Mburo North
This concession may be booked by itself for 2-14 full hunting days or it can be added to a safari in another concession within the original time period booked or as added days. Please see www.shunnesonwilson.com for complete details.
MOZAMBIQUE
The season just opened June 1, and hunter Don Loewen has already shot a large Leopard and a 15-foot Crocodile. Details to come in our July Newsletter.
LIBERIA
The January - June 2016 season is on! Morris Dougba will soon start working on camps and trails. Complete details are at www.shunnesonwilson.com