TOP 10 TROPHIES
Most hunters hunt for the enjoyment of the hunt, so a good trophy is an additional reward and a Top 10 trophy is a rare, and often lucky, achievement. To qualify for the SCI Inner Circle at Gold requires 10 Top 10s; and Diamond requires 15 Top 10s. If you are a long-time, worldwide hunter going for the World Hunting Award Ring, how can you increase your number of Top 10s? If you are going for the World Conservation & Hunting Award and you must have at least 15 Top 10s, and you are short, how do you get there? Well, take a look at the following photos of one of our clients, and then we'll tell you how.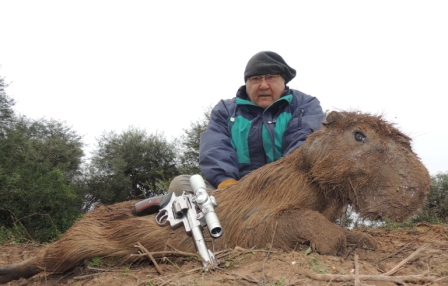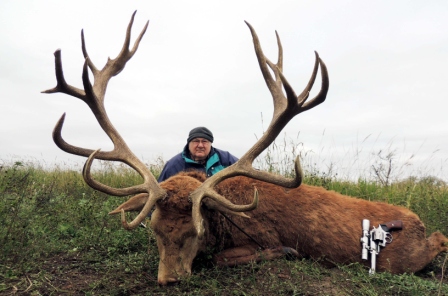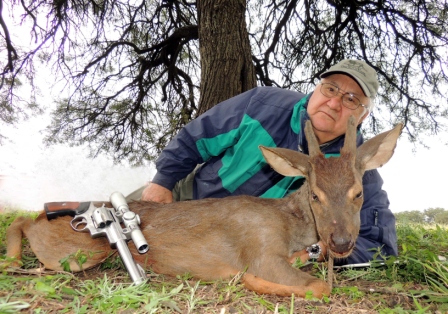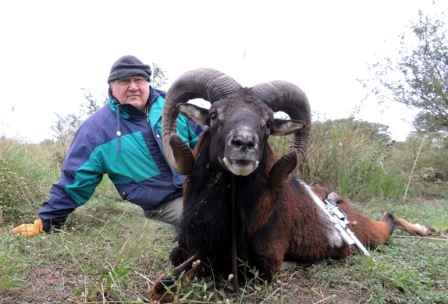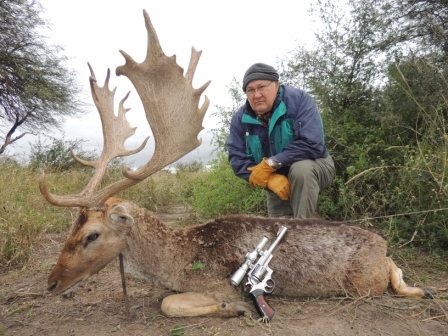 THIS IS HOW TO DO IT.
(1) Hunt where top 10 trophies live.
(2) Allow some extra time and be selective.
(3) Increase your chances by using a scoped handgun (which our client, above, borrowed from the outfitter) or use a scoped crossbow (like Ken and Ryan Wilson previously did with this outfitter) or other alternative methods.
(4) Book with Shunneson & Wilson Adventures.
NOW FOR THE "OH NO" PHOTOS
Don't let this happen to you!!!