HUNTING AND SHOOTING VIDEOS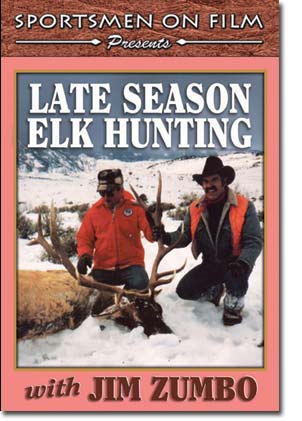 Front Cover
Jim divides the Elk hunting season into three parts: the bugling season, the transition season, and the late season. This video is about how to hunt Elk late in the regular season. You'll see numerous monster bulls and, in addition to the excellent instructional aspects of the video, you'll see Jim:
Follow a bull's trail and stalk within 100 yards of a 6 pointer.
Guide a 12-year-old boy to a big 6 point bull that is stalked and taken on-camera.

Back Cover